Safety
Safety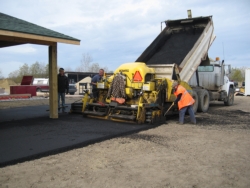 Safety in the boardroom; ensuring our employees have the proper training before they step foot on the job-site, is priority number one.
Our committment to occupational health and safety shows.
Kantrax was one of select group as a recipient of the 2007 and 2008 Best Safety Performer Award from Work Safe Alberta.

Kantrax staff have receive training in the following areas:
WHMIS
First Aid
RSTS
Flag persons
Ground Disturbance
Auditor Training
Leadership for Safety Excellence